5 Reasons Calculators Are Effective Marketing Tools
Growing up, we all had at least one math teacher who told us, "You won't always have calculators!"
Don't be that math teacher.
You don't want to leave potential customers guessing. An inbound marketing calculator is a content tool that makes it easier for your customers to understand the value your product or service can bring to their business.
The average online shopper has an 8-second attention span and your customer is likely already more than halfway through their purchase decision before they speak to a member of your sales team. An inbound marketing calculator is a quick, effective tool for engaging with your customer early in the sales cycle.
To learn more about inbound marketing calculators, read our ContentTools Ultimate Guide or schedule your 1-on-1 consultation.
Now, let's breakdown what makes calculators such effective marketing tools.
Why Calculators Are Effective Marketing Tools
1. Customers Like Hard Data.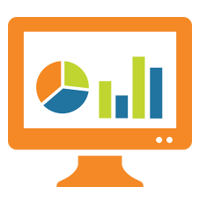 In a world where we're constantly being sold to with fluffy stories and over-hyped results, hard data cuts right through the noise to grab your customer's attention. A calculator uses numbers and numbers have the benefit of appearing free of bias.
Your customer uses real numbers from their real business to get an idea of what their real results would be with your company. A calculator provides hard data that they can take back to their decision makers.
2. Calculators Are A Low-Pressure Way To Sell Your Product.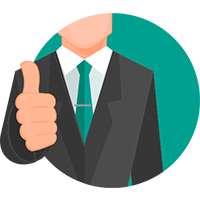 A calculator is self-service. A person lands on your website. They take a few seconds or a few minutes to punch their info into your calculator and they get the answers they need without feeling like they're being pressured to buy by a sales rep. You're empowering your customer to decide if your product is right for them.
3. Calculators Capture High Value Leads.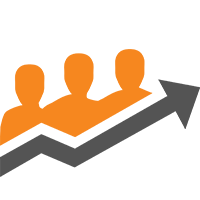 If the customer chooses to turn over their contact information, it's a sign that you've already achieved partial buy-in from them. A simple calculator has taken them from a "cold call" to a "hot lead." Your marketing department loves inbound marketing because it costs 62% less than old school advertisements and your sales team loves inbound marketing because the leads come to them packaged with the info they need to close the deal. A calculator can easily get your customer to tell you information like:
How many customers they have
How much profit they're making
What their financial goals are
How many employees they have
The size of their budget
Their contact information
4. Calculators Eliminate "Sticker Shock"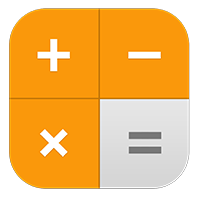 In the past, you may have avoided telling your customers the cost of your product or service up front. You probably feared they would hear the number and immediately become disinterested. It was only after building up your value and developing a relationship that you finally felt comfortable showing them your price tag. Yes, this technique works for many customers, but what about the customers you lose late in the sales cycle? All that energy and time exerted is lost.
A calculator allows you to be more transparent with your customers. You can show your value alongside your price tag in mere minutes with an ROI calculator. It's not hard to show your customer how your product can pay for itself through savings or through increased revenue.
5. Calculators Are Simple.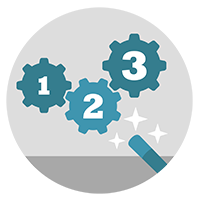 Calculators make big ideas and complicated concepts less intimidating for your customer. You can use hundreds of words of copy and graphs to try to explain to your customer what your business can do for them or you can show them using a calculator that requires very few data points.
Today's web-based calculators use design elements that make them more user-friendly and approachable. You won't find as many gray calculators with tiny, hard to read text designed to look like actual calculators. Now, calculators are well-designed widgets that are easy to embed on any page of your website or on a microsite that will walk your customer through each question one page at a time.
Next Steps
To see examples of well-done interactive marketing calculators:
You can test-run the calculator on our site – just scroll to the bottom of the page
You can check out this blog post on calculator examples
You can read our "Ultimate Guide To Inbound Marketing Calculators"
Schedule a 1-on-1 chat with ContentTools to add an inbound marketing calculator to your website. Or contact us if you need help transitioning from older, costlier styles of marketing to more effective inbound marketing.