Law Firms: Add Interactive Content to Your Content Strategy
With 96% of consumers turning to the Internet for legal advice, it's no surprise that lawyers and law firms have become fast adopters of content marketing. If you're in the legal field, one way to strengthen your content strategy is by incorporating interactive content like:
Many lawyers and law firms use content marketing with 3 goals in mind:
To generate demand
To display expertise
To create content for LinkedIn
Let's talk about why your law firm should be using interactive content meet your objectives.
Generate Demand For Your Law Firm with Interactive Content
You can generate demand for your services by using interactive content to educate your potential customers. This is different from advertising. Instead of focusing on your services, your content marketing should focus on the needs that make your services valuable.
ContentTools created a BAC Calculator for Aizman Law Firm: DUI and Criminal Defense.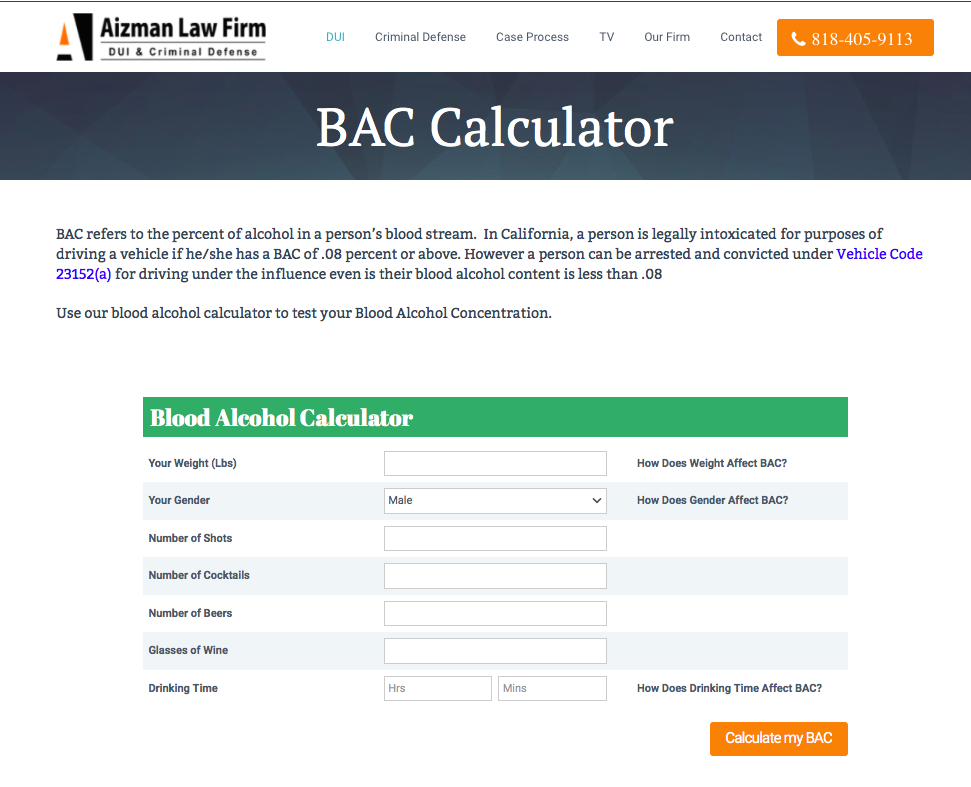 Visitors are educated about BAC and the relevant California laws. The calculator offers visitors a personalized experience – they can put their own info into the calculator to better understand the role BAC plays in their lives. Stats based around your personal drinking habits are more compelling than dry paragraphs of data.
You can use interactive content to engage with clients in any law specialty:
Interactive maps for immigration law
Assessments for child custody cases
Data visualization for class action lawsuits
Display Expertise in Your Legal Niche With Interactive Content
If almost everyone turns to the Internet for legal advice, your law firm wants to have a presence on the Internet. Blogging is a common way to create an Internet presence and increase your site's SEO. But it's so common your law firm – or if you're a single lawyer battling the masses – needs a way to differentiate itself from all the rest.
Look at these 3 examples of content covering the same topic. Which content is more engaging?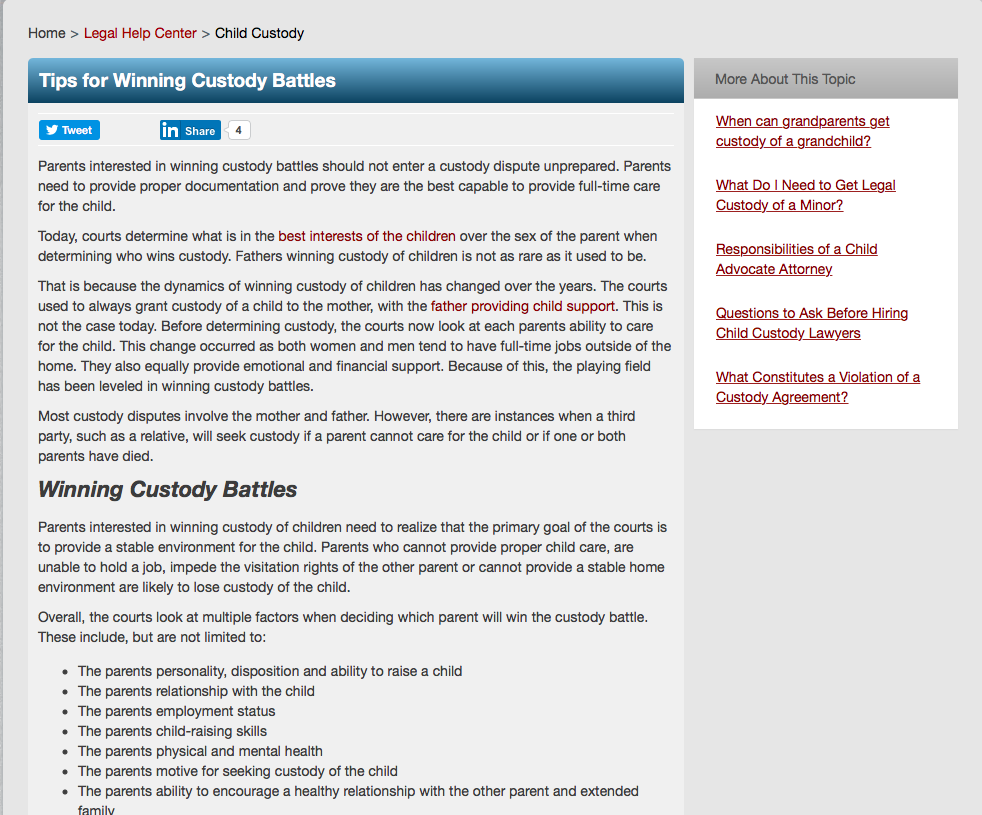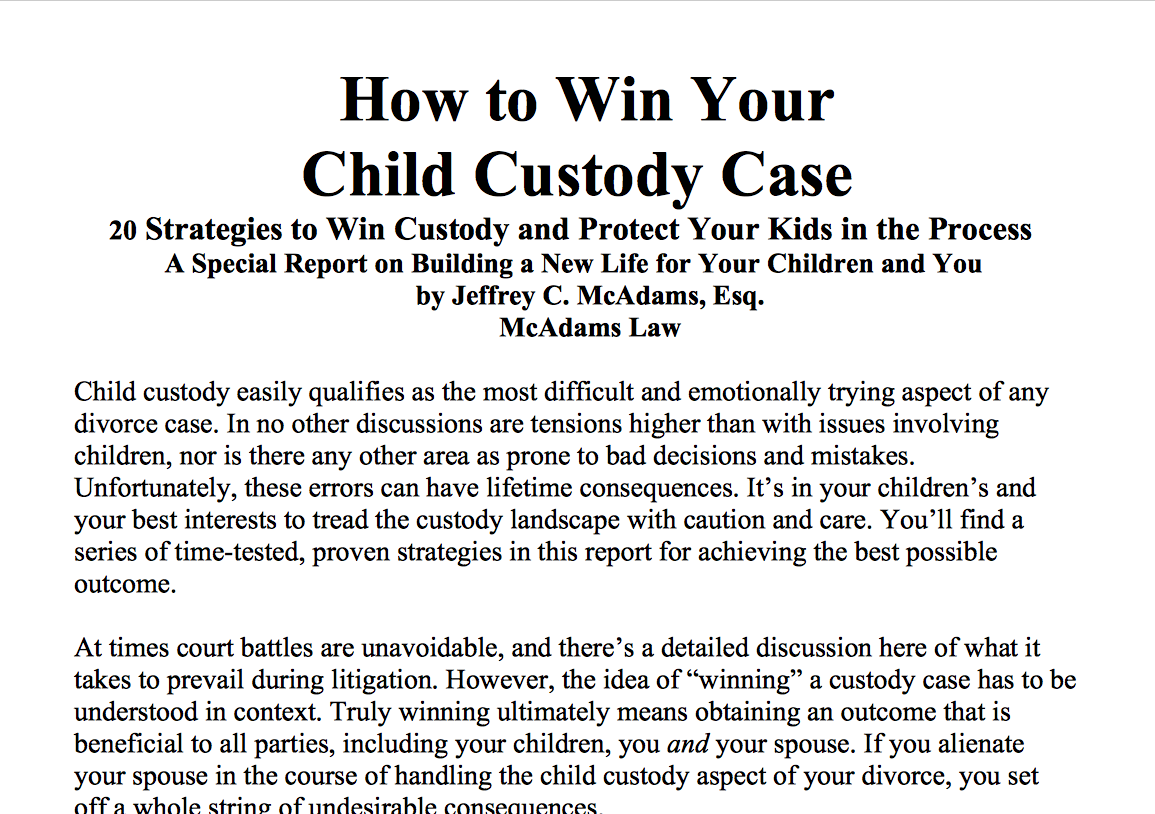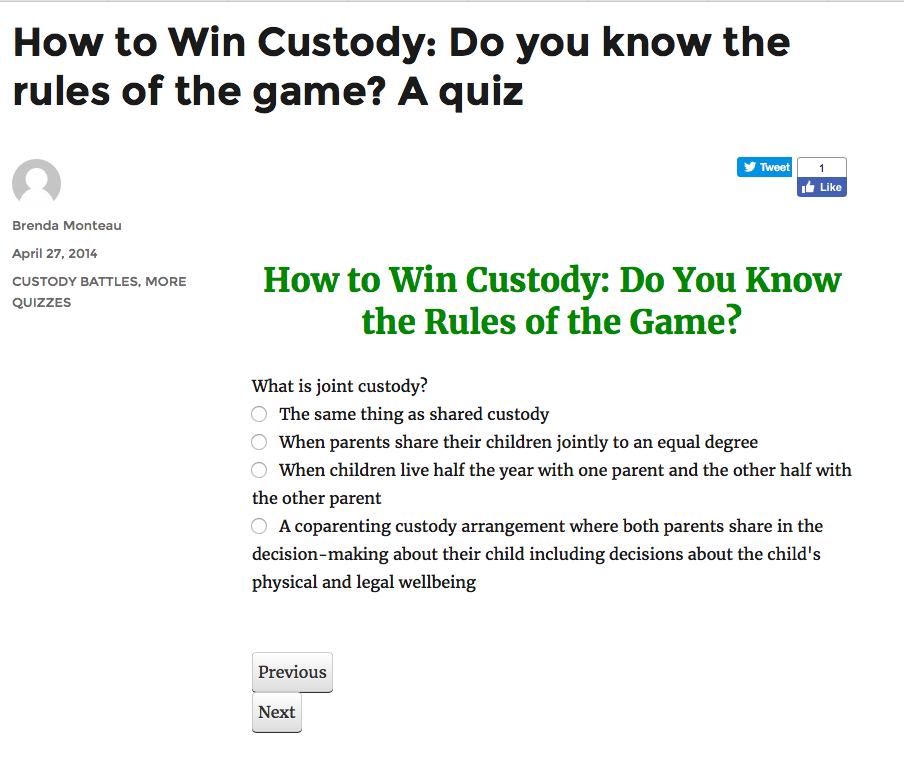 Odds are, someone looking to educated quick about child custody is going to choose this quiz over reading a lengthy PDF document. The page at least uses bullet points and is easy to skim, but it doesn't provide a personalized experience for your client like a quiz can.
Stand Out From Other Lawyers on LinkedIn
60% of lawyers of all ages use LinkedIn weekly and more than half of them use LinkedIn daily. Lawyers love LinkedIn. Keeping yourself active on LinkedIn calls for content. Creating new content can be time consuming, but you can repurpose some of static content to create highly engaging interactive content.
Just Park created this fun interactive map that shows what is and isn't legal on the road in all 50 states.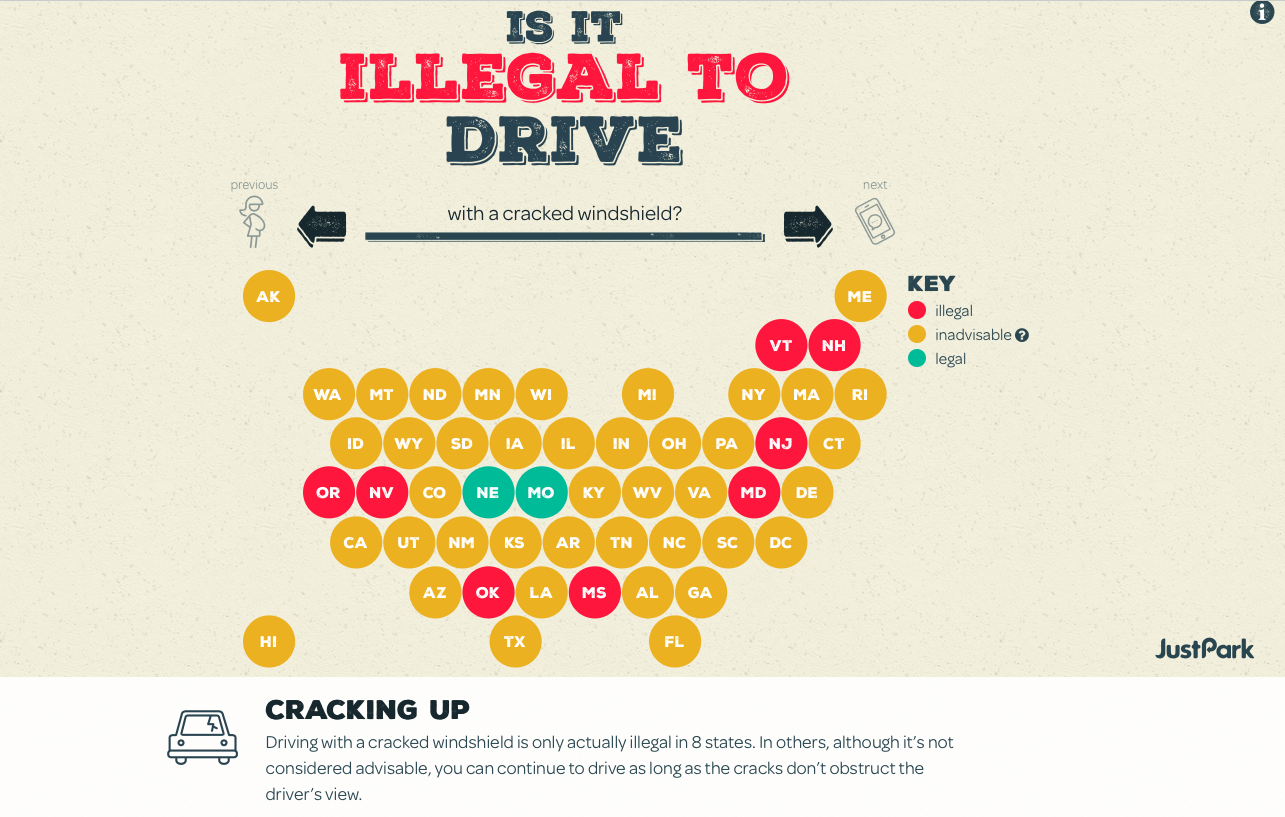 This is the type of content that really racks up the LinkedIn likes and reposts. And all this information is easily accessible on the Internet – they just had the brilliant idea of putting all the data in one place and making it easy for people consume.
Just Park isn't a law firm, but they've certainly got the right idea about interactive content. Their map was picked up by LifeHacker where it got more than 90,000 views – talk about brand awareness!
How to Add Interactive Content to Your Content Strategy
Schedule a 1-on-1 content strategy consultation with ContentTools. The reality is that interactive content can do a lot to help attract new clients, but your law firm might not have the know-how or time to create your own assets. But that doesn't mean you can't make it happen. Think of ContentTools as your offsite content marketing team. We'll get it done together.