How One Bank Is Using Interactive Content in 2017
How can a bank using interactive content help drive prospect engagement and collect leads? It's been a little over a year since I wrote "5 Digital Marketing Strategies for Banks and Financial Service Providers" and suggested that banks and financial service providers increase their budget for online initiatives like content marketing and interactive content.
One example of a bank using interactive content that's really invested in content marketing is SunTrust.
They're using blogs to increase their SEO ranking
They're offering many types of content including interactive content
They're collecting leads
They're making it easy to share their content on social media
Let's take a tour of their website.
Instead of a traditional blog, SunTrust has a "Resource Center." The posts in the resource center are mostly evergreen and SEO-optimized to help drive traffic to SunTrust's website. This resource center appeals to potential customers and current customers who might be looking for new services.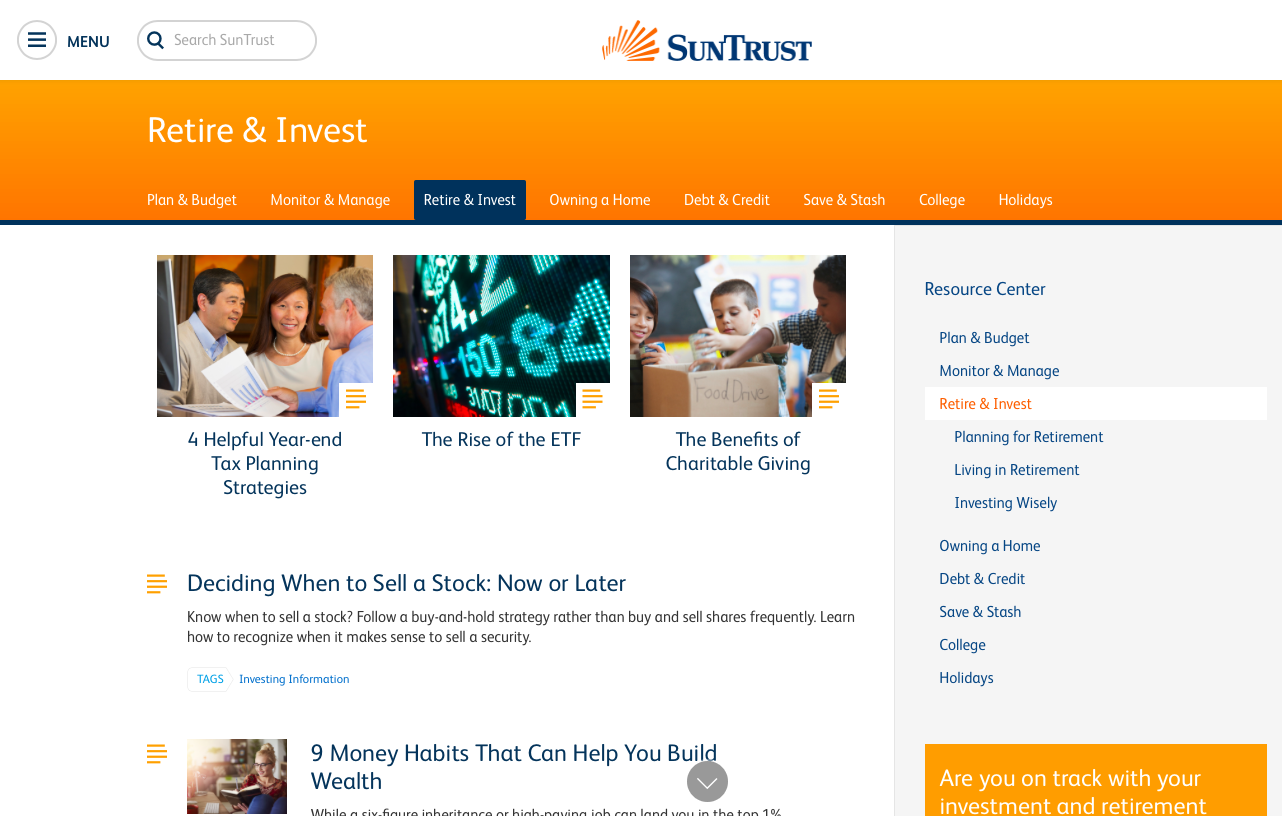 SunTrust also has a full section of calculators.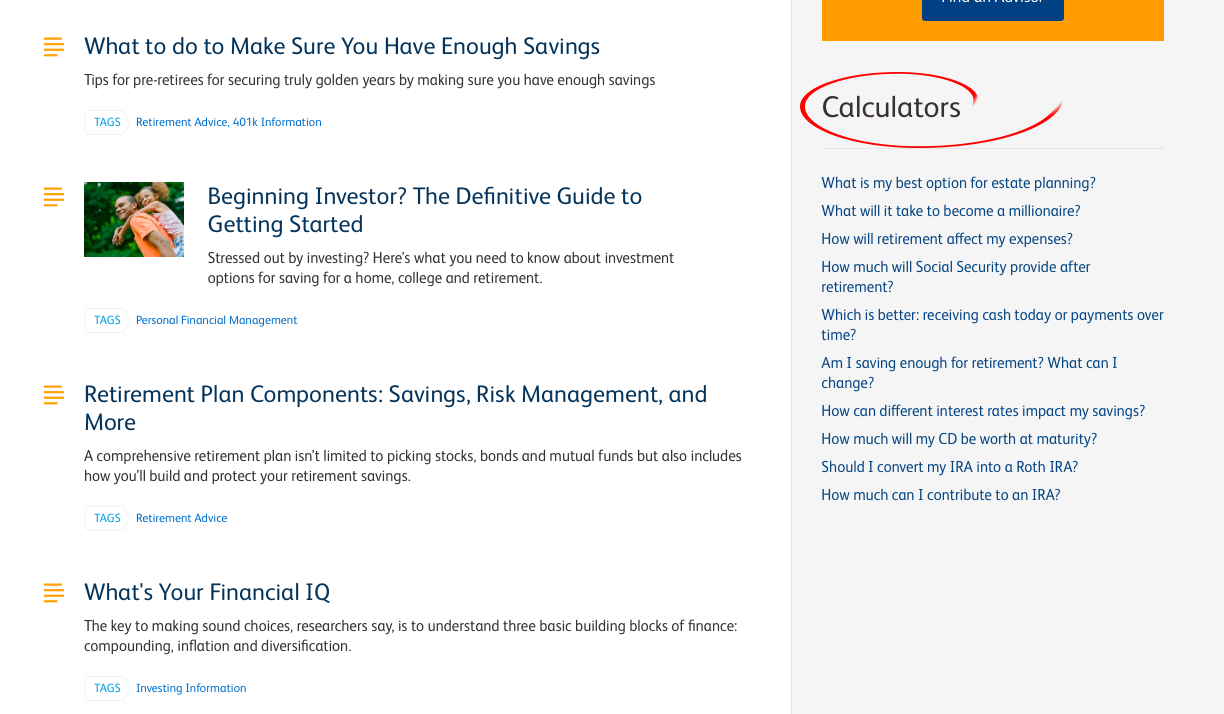 Some are fun like this "What Will It Take To Become A Millionaire? Calculator: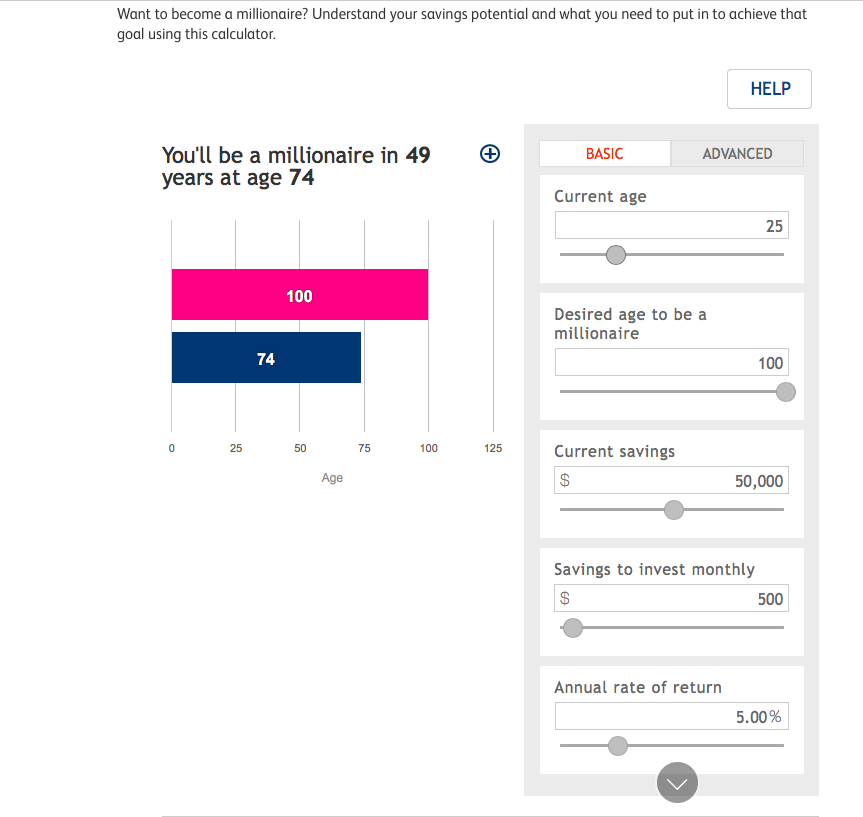 And some are aimed at helping people through common financial dilemmas like whether or not to convert a traditional IRA to a ROTH IRA. Here is another great example of a bank using interactive content: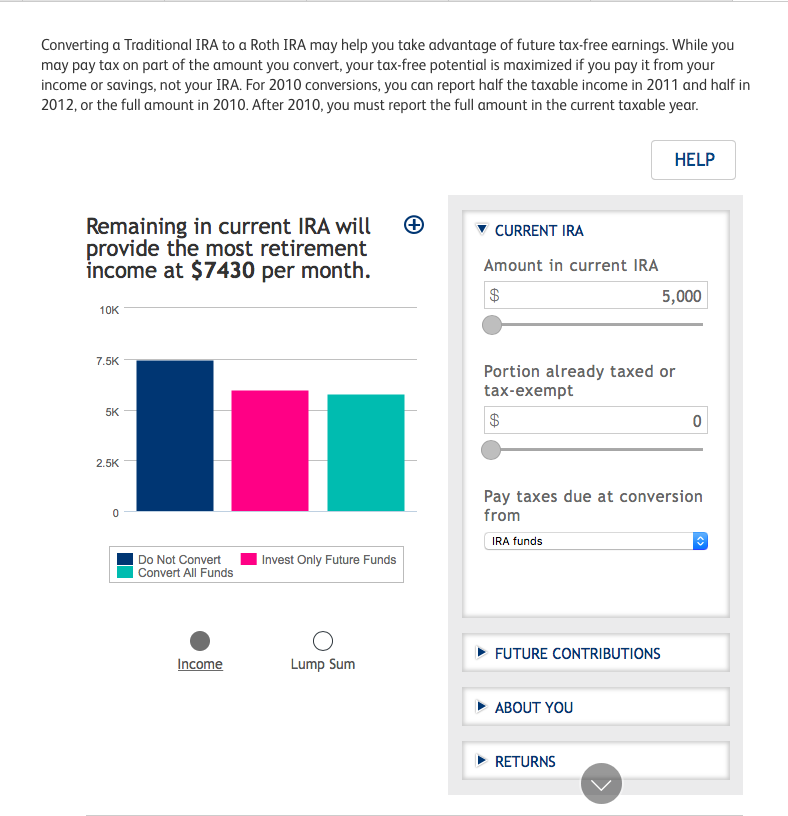 SunTrust's "OnUp" initiative microsite features a "Mental Wealth" quiz.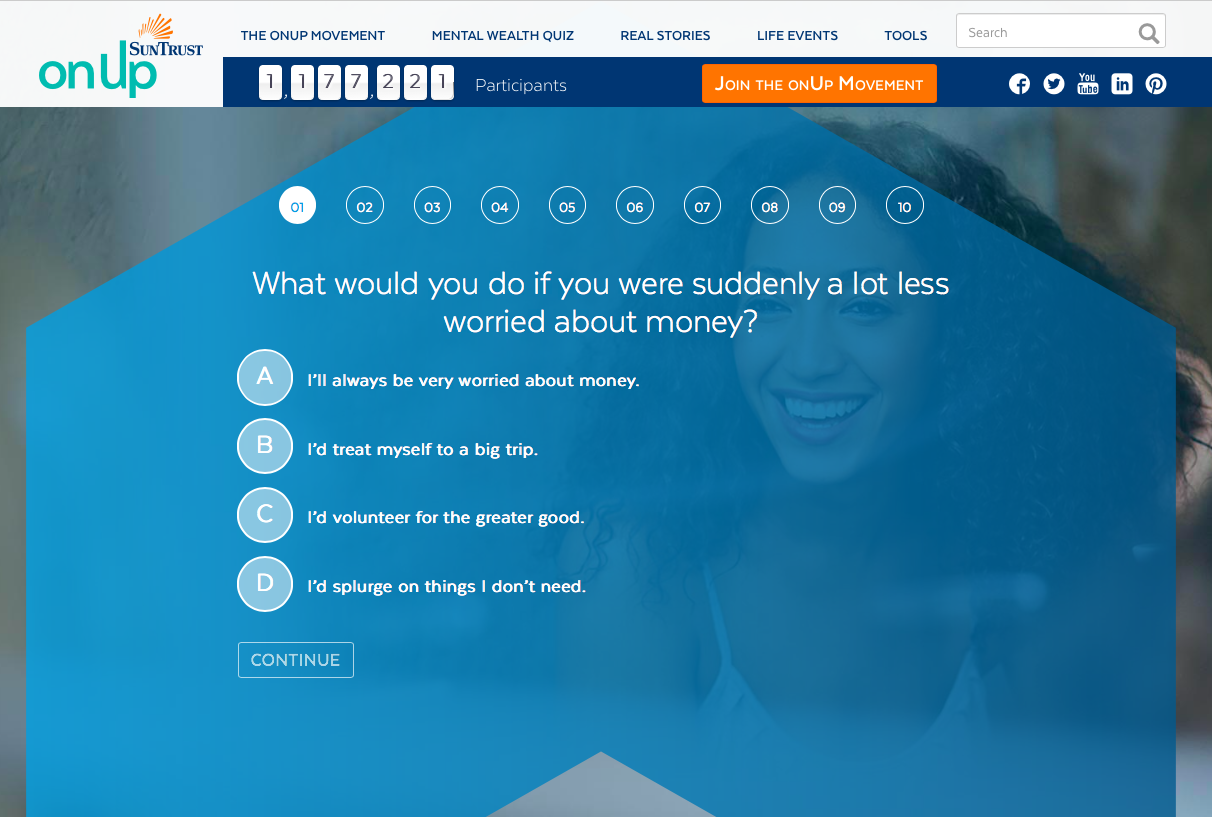 After completing the quiz, visitors are given a synopsis of their financial situation and directed toward blog posts that can help them. They're also prompted to join the movement by providing their email address. This gives SunTrust a great opportunity to nurture leads and guide customers through their sales and marketing funnel.
Also, notice how on the microsite, SunTrust uses social media buttons. This campaign appears to be targeted toward younger generations, so SunTrust makes it easy to share their content on social media.
The SunTrust has website has many tools that will keep visitors coming back. This is how you establish yourself as a trusted resource using content marketing.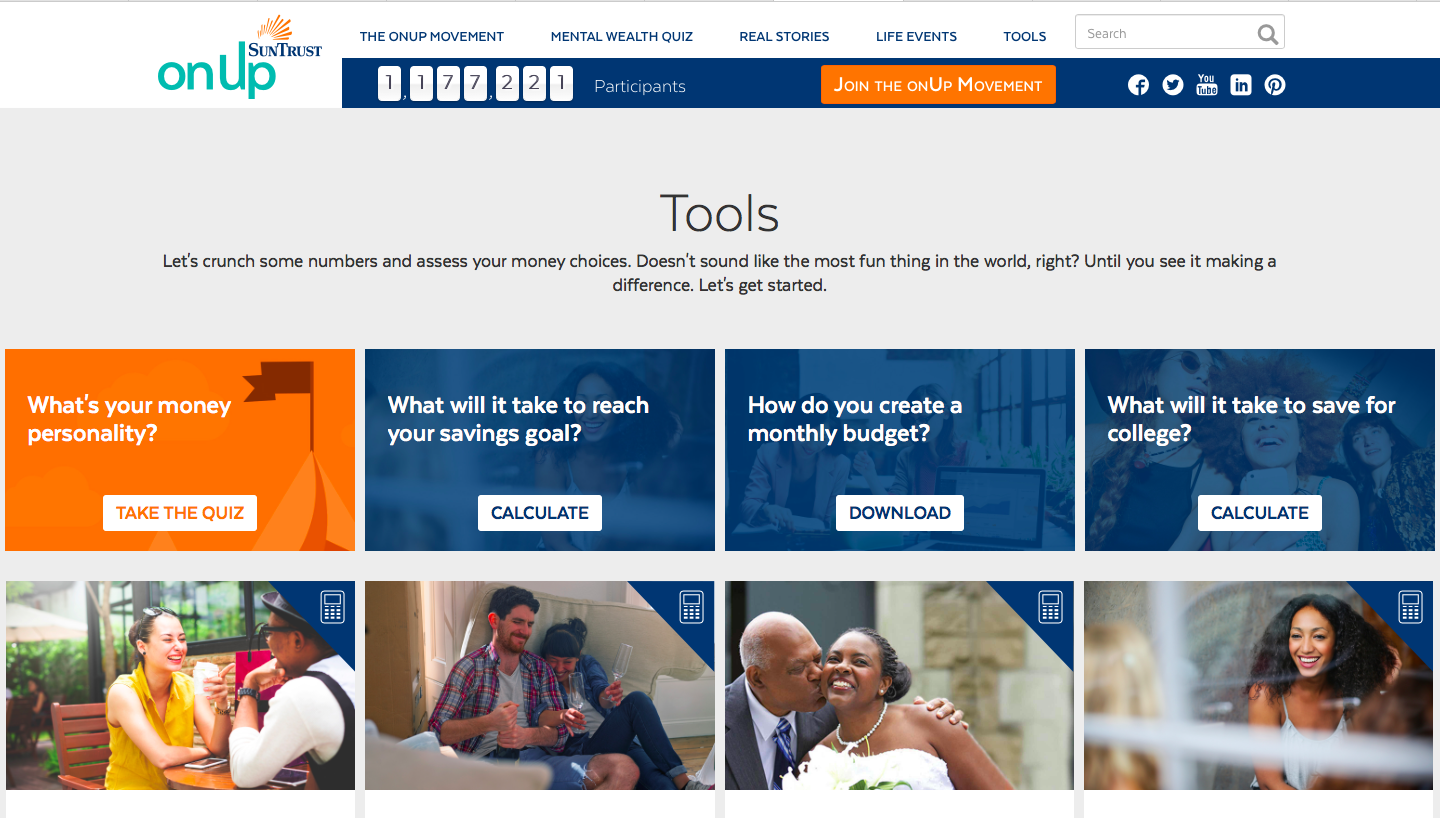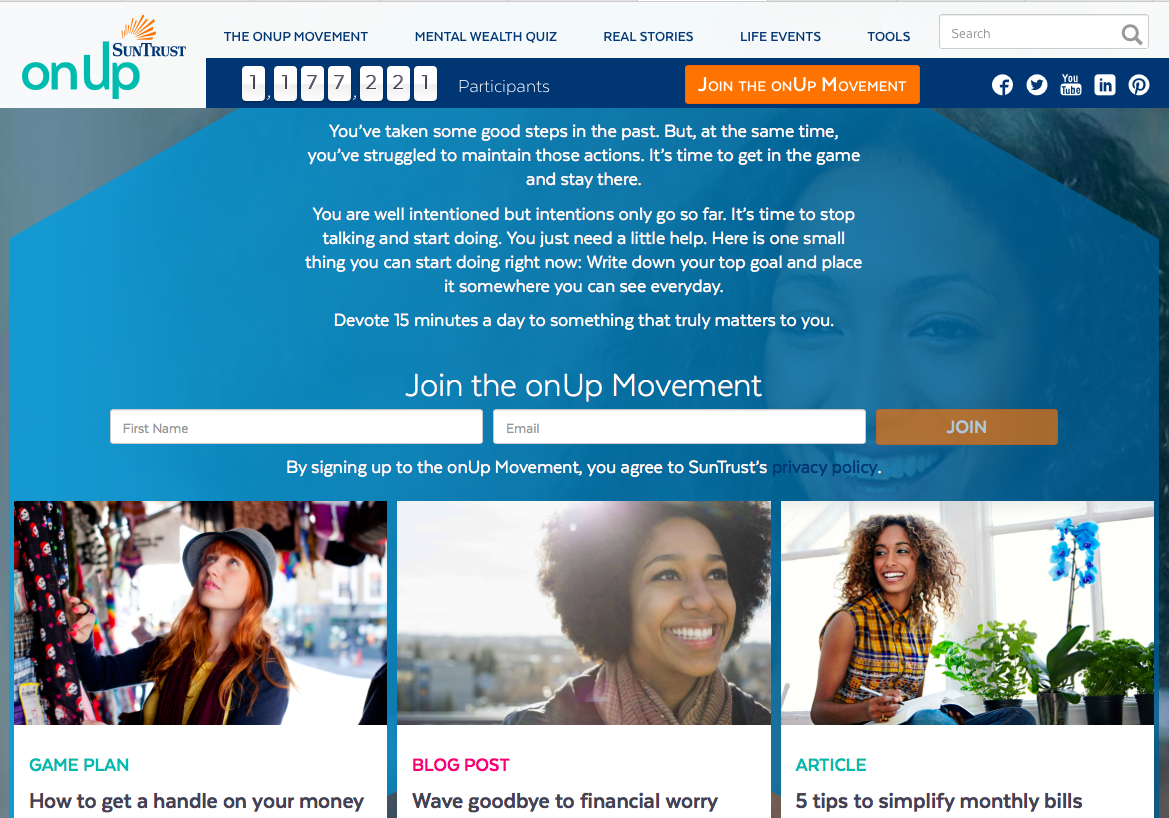 Get Started With Content Marketing
You don't have to completely overhaul your website to get started with content marketing (but that's definitely an option). You can start small with a blog or one piece of interactive content like a calculator to help bring value to your customers and generate leads.
You also don't have to start from scratch, you probably already have content you can repurpose or data you can use to ask the right questions on an assessment.
If you aren't sure where to start, start with a 1-on-1 consultation with ContentTools.