Real Estate Agent New Marketing Idea: Interactive Content
Real estate agents and brokers spent nearly 26 billion dollars on advertising last year – did you get your money's worth?
For realtors, interactive content is the fresh baked cookies of the internet. You know the tried-and-true tip, you may have even used it yourself: Realtors bake cookies to make potential home buyers feel welcome; to add a personal touch to the home buying experience.
On the internet, interactive content is how you create a personalized experience for your clients through your website. Whether you're a residential realtor or deal with commercial properties, it never hurts to try out new real estate marketing ideas.
If you're among the 91% of realtors using social media, then you know the importance of content marketing to your success. Now, make the most of the of the traffic you're driving to your website – and even increase it – by engaging visitors and converting them to clients.
How Can Interactive Content Make My Real Estate Agent Website Better?
5 benefits of interactive content for real estate agents:
Interactive content engages your website visitors and increases their time on your website.
Interactive content can help set you apart from other real estate agents who are not using the latest marketing strategies.
Inbound marketing, like interactive content, can be 62% less expensive than more traditional marketing tactics like billboards, postcards, and ads.
Interactive content gives your potential customers something of value, which makes you a trusted partner versus one of the many people that's just trying to sell them something.
By creating value, you're making visitors to your website more willing to share their contact information.
The most popular type of interactive content for real estate agents are interactive maps. Take a look at Greg Noonan's website. It's considered to be one of the best real estate agent websites. Right at the top Noonan has a search field that allows visitors to narrow down the properties they're show to just the ones that meet their needs.
An interactive map appears, so visitors have an idea of where their ideal properties are located. They can click on the flag for more info.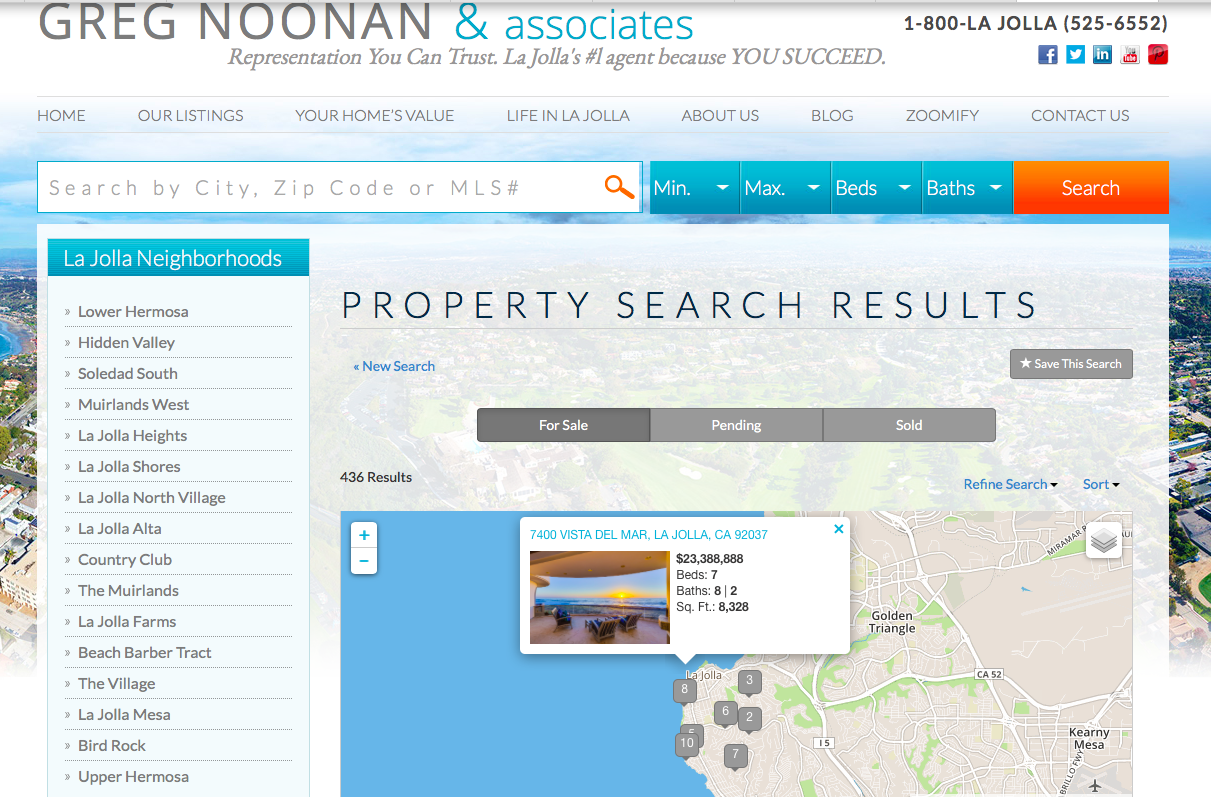 Popular real estate website Zillow.com gets interactive with a mortgage calculator. They make it super easy for their visitors to share the results on social media. When visitors are ready to look for a lender, what are the odds they'll return to Zillow, the site that made it easy for them to get a realistic idea of their home buying financial situation?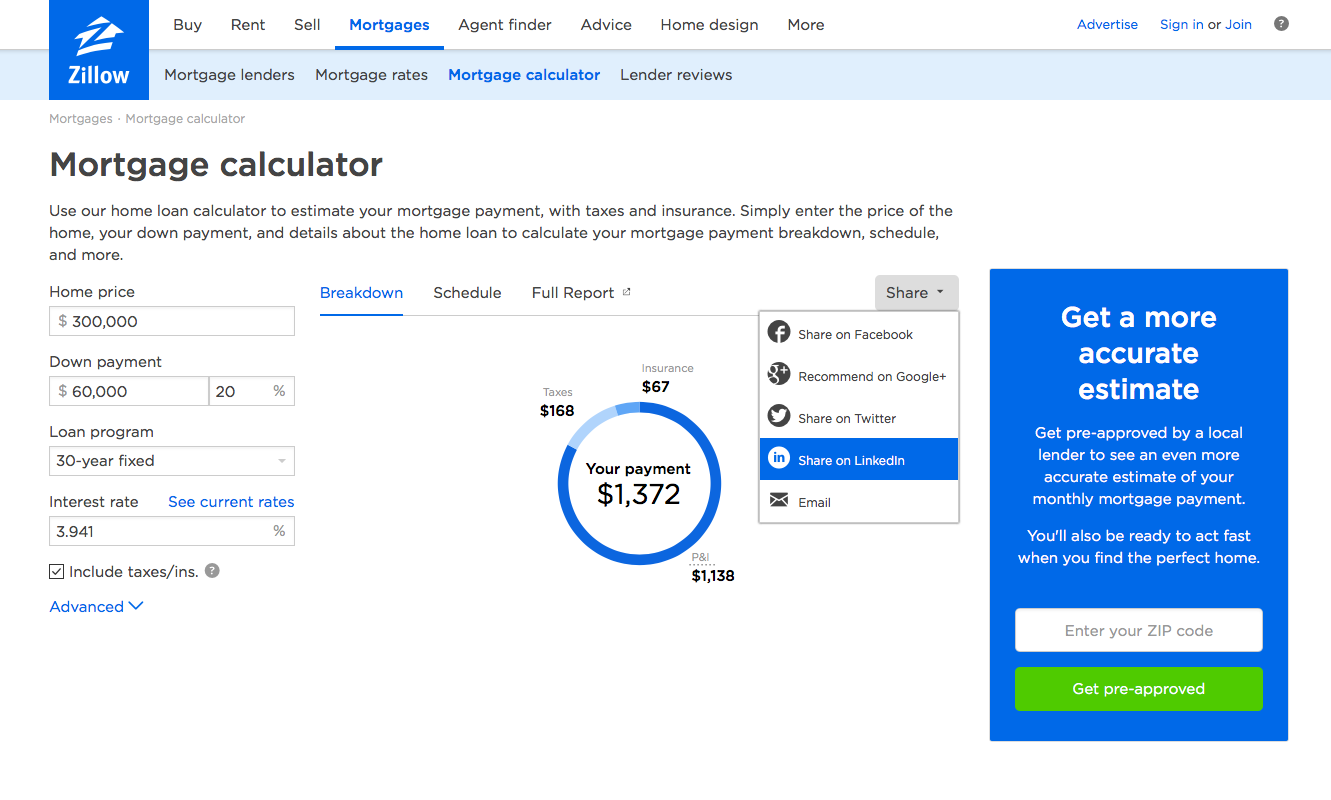 Here's an example for you commercial real estate folks. ContentTools created a project cost calculator for Jones Lang LaSalle to help them promote their property management services to building owners.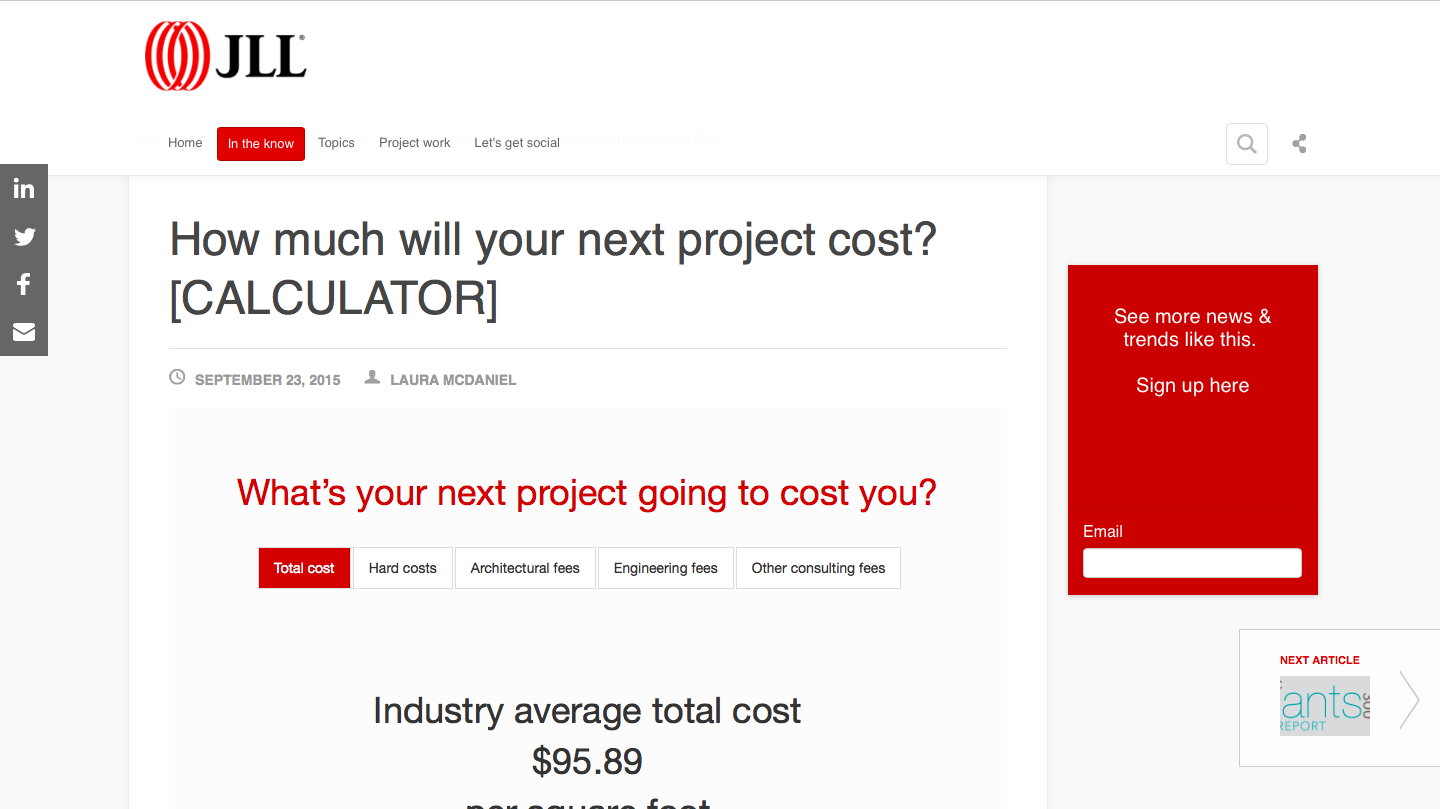 Instead of telling building owners why they need their services, Real Property Management shows them a quiz that puts common myths to rest.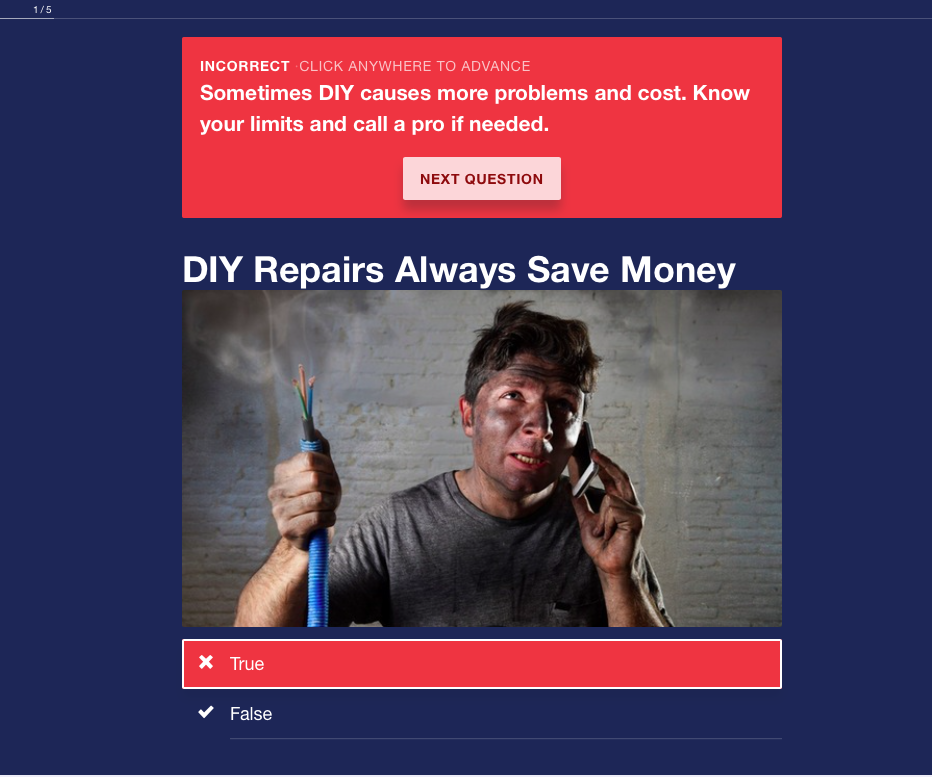 If you really want to take your marketing strategy next level, you can consider creating an interactive ebook for your website. You've probably learned a lot of valuable information over the course of your career. Share it with your potential clients and:
Establish yourself as a thought-leader in your industry.
Educate your visitors while collecting valuable data by using a mix of informative written copy and quizzes and calculators.
Recycle content from your ebook for blog posts, infographics, social media content, and emails.
We recently created this interactive ebook for SkillSurvey using content they already had.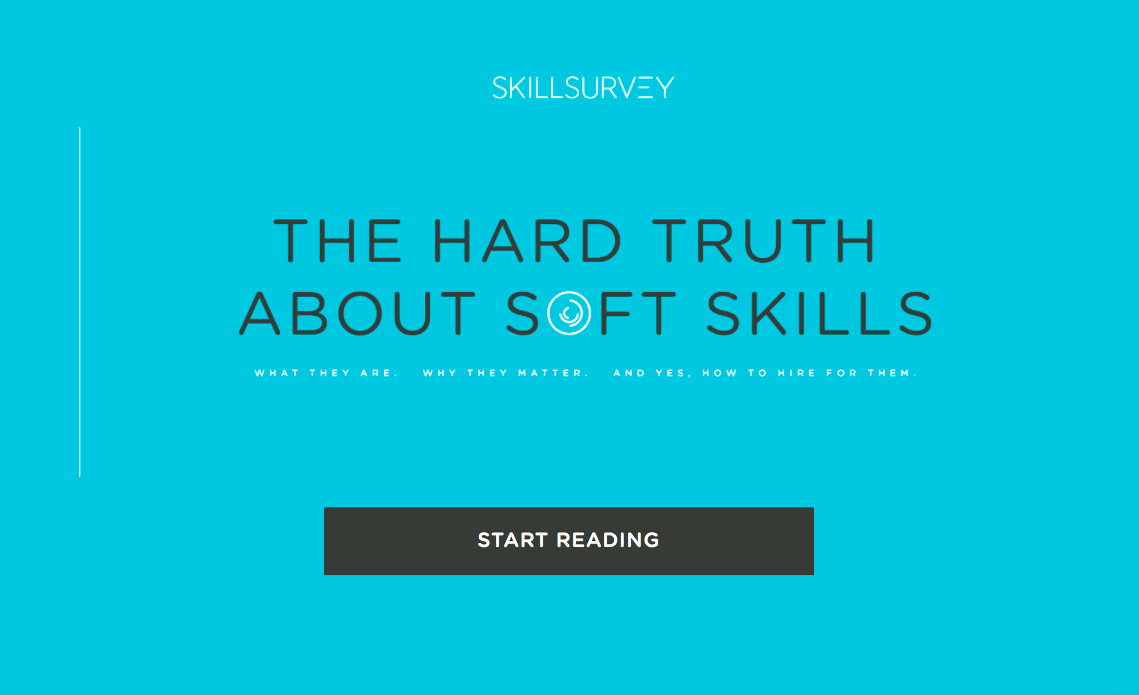 How To Get Started With Interactive Content
Schedule a 1-on-1 content strategy consultation with ContentTools. We know, it can be intimidating to try out something new, so we're here to help. We'll walk you through which types of content will help you grow your business and can even partner with you multiple projects. That way, you can do what you do best – real estate.